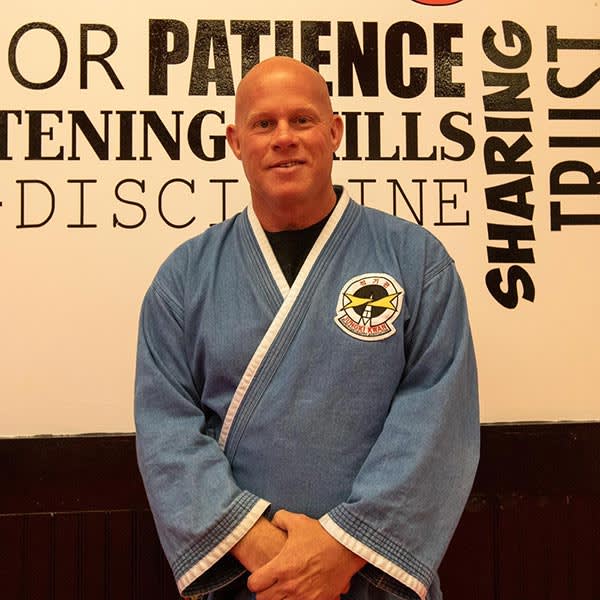 Master Brian McCann
Master Brian McCann has been a dedicated student of the Korean Martial art of Hapkido since 1990. He continues to learn and practice everyday.
Teaching Martial arts in Monmouth and Ocean counties since 2001, Master Brian has had the privilege of studying and learning from many high ranking Hapkido Masters and Grandmasters over the years. Most notably Master Brian was introduced to Jung Ki Hapkido in 2007 from Sr. American Master Michael D'Aloia and has committed himself to learning and bringing original, orthodox Hapkido to his students as passed down to Grandmaster Lim, Hyun Soo from Hapkido's founder Choi Young Sul.
Master Brian has worked with the Freehold Regional School district as a guest speaker and karate Instructor at Griebling and Memorial schools in Howell. Master McCann has been inducted into several Martial Art Halls of Fame and has worked with many Law Enforcement personnel and agencies in New Jersey teaching Defensive and Compliance Tactics.
Official Jungki Kwan Hapkido Master
Multiple Martial Arts Hall of Fame inductee
Freehold Regional schools guest teacher
Builds Confidence in Kids
Howell business owner since 2005
In addition to Martial Arts, Master Brian loves spending time with his wife and four kids. He loves exercising with kettlebells and practices the Wim Hof breathing method every day. Other hobbies include Bamboo Gardening, working on his classic car and just being outdo