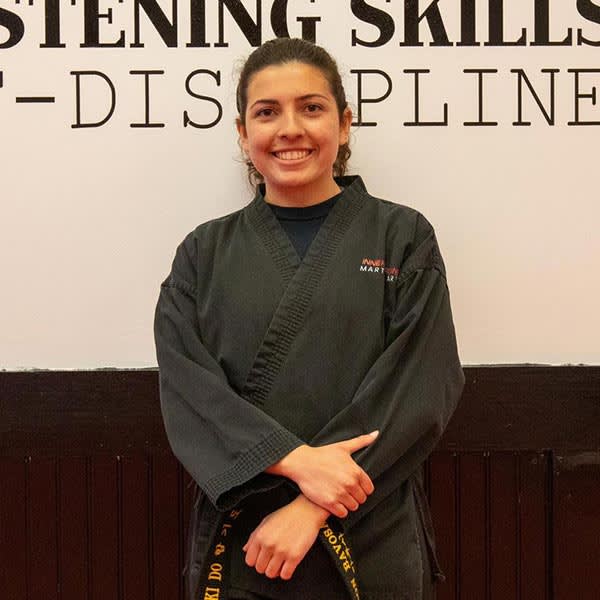 Madison Bavosa
I've been practicing martial arts here since I was 9 years old. Now, I'm training for my 3rd Dan black belt!
Hapkido has definitely helped me with my confidence and it has brought great friendships into my life.
When I'm not here, I'm usually at school. I'm also a student at TCNJ where I study computer science!