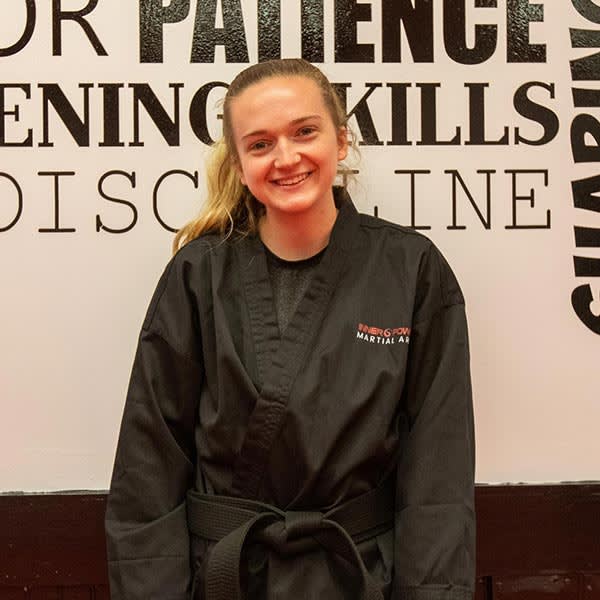 Katrina Mastrola
Hi I'm Katrina I started hapkido almost 10 years ago as a timid, shy teenager with no confidence in myself and let that define me. Since I lacked confidence, I was made fun of in school and had friends that turned out not to be real. At this stage in my teens, it was important for me to learn the principles of Hapkido and train so l could not only defend myself but gain confidence as well.
The warm and welcoming environment made me feel comfortable and hapkido truly became my second family. It took me a while but I persevered and came out of my shell (or as everyone likes to say, "The Inner Katrina") so I could grow into the confident young lady I am today. I could see the change and so could the people around me. Being a young woman, the skills I've learned while training have prepared me mentally and physically for any obstacles and challenges that might come my way.
Hapkido had impacted me in so many positive ways, including meeting people who I have become friends with and will be for a lifetime.
When I'm not at Hapkido I like to hang out at home, go out with friends, go shopping and travel. It's no secret that I love Disney World and exploring new places! I've been an instructor for 5 years and my goal is to always create a safe and positive learning environment as well as passing on the skills I've learned to the children. I enjoy being on the mat during classes and love each one of our students!